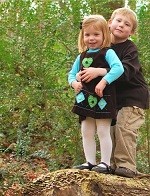 Welcome to our Web site, where you'll find a wealth of information in the form of articles, calculators and research reports.

This website has been developed to help you understand the opportunities and rewards that are available when you take a proactive approach to your personal finances. The use of this Web site will give you a better understanding of the financial concepts behind insurance, investing, retirement, estate planning, and wealth preservation. In collaboration with a skilled professional you can move toward reaching the full potential of your financial goals.
The Troy Michael Financial Group is here to educate you about the basic concepts of financial management and to help you learn more about who we are. We look forward to you taking advantage of this resource and visit often. We frequently update our information. So give us the opportunity to do the work for you and be your source for new developments in personal finance.
See the indicators economists rely on to understand the past, present, and potential future direction of the economy.

Need help understanding complicated retirement savings guidelines? Here are four ideas to help simplify some savings strategies.

The new tax law includes several provisions that could benefit business owners, such as the pass-through deduction and write-offs for capital investments.

Unlike traditional index funds, smart-beta funds track indexes that are selected and weighted based on factors other than market capitalization.