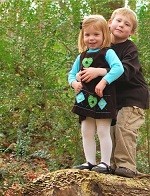 Welcome to our Web site, where you'll find a wealth of information in the form of articles, calculators and research reports.

This website has been developed to help you understand the opportunities and rewards that are available when you take a proactive approach to your personal finances. The use of this Web site will give you a better understanding of the financial concepts behind insurance, investing, retirement, estate planning, and wealth preservation. In collaboration with a skilled professional you can move toward reaching the full potential of your financial goals.
The Troy Michael Financial Group is here to educate you about the basic concepts of financial management and to help you learn more about who we are. We look forward to you taking advantage of this resource and visit often. We frequently update our information. So give us the opportunity to do the work for you and be your source for new developments in personal finance.
This article presents some steps employees can take to get the most out of their employer-sponsored retirement plans.

Did you know there still may be reasons to hold money market mutual funds despite low yields? Read this article to find out more.

Do you know the differences between growth and value stocks? Find out why value stocks may hold appeal during the economic recovery.

Lower tax rates and asset values may make now the time to consider a Roth conversion. This article outlines the rules and potential benefits.