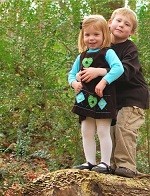 Welcome to our Web site, where you'll find a wealth of information in the form of articles, calculators and research reports.

This website has been developed to help you understand the opportunities and rewards that are available when you take a proactive approach to your personal finances. The use of this Web site will give you a better understanding of the financial concepts behind insurance, investing, retirement, estate planning, and wealth preservation. In collaboration with a skilled professional you can move toward reaching the full potential of your financial goals.
The Troy Michael Financial Group is here to educate you about the basic concepts of financial management and to help you learn more about who we are. We look forward to you taking advantage of this resource and visit often. We frequently update our information. So give us the opportunity to do the work for you and be your source for new developments in personal finance.
Discover how a well-managed health savings account can help you pay current and future medical bills as well as prepare for retirement.

Read about the reasons some banks are coming under pressure, including the rapid rise of interest rates, financial market effects, and the role of the FDIC.

This article explains how a mortgage recast works to enable a homeowner to reduce a monthly mortgage payment without having to refinance and why it may be an appealing solution in certain situations.

In the past, trusts were often used to avoid estate taxes, but that purpose has become less important for most people with current high exemption amounts. However, a properly constructed trust can serve many other purposes for families of more modest means.