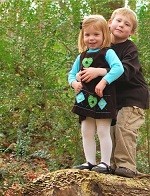 Welcome to our Web site, where you'll find a wealth of information in the form of articles, calculators and research reports.

This website has been developed to help you understand the opportunities and rewards that are available when you take a proactive approach to your personal finances. The use of this Web site will give you a better understanding of the financial concepts behind insurance, investing, retirement, estate planning, and wealth preservation. In collaboration with a skilled professional you can move toward reaching the full potential of your financial goals.
The Troy Michael Financial Group is here to educate you about the basic concepts of financial management and to help you learn more about who we are. We look forward to you taking advantage of this resource and visit often. We frequently update our information. So give us the opportunity to do the work for you and be your source for new developments in personal finance.
This article offers ideas to help investors focus on strategic decisions rather than react emotionally to the latest market news or movements.

This article discusses risks involved in developing treatments and vaccines for COVID-19, and why discoveries might not benefit investors.

A look at the economic conditions that triggered the 2020 bear market and why investors may benefit from having a longer-term perspective.

This article explains how an individual disability income insurance policy can help provide income if a disability leaves you unable to work.